5 Reasons to Consider Sedation Dentistry
Posted by Vita Dental on Nov 10 2021, 06:22 AM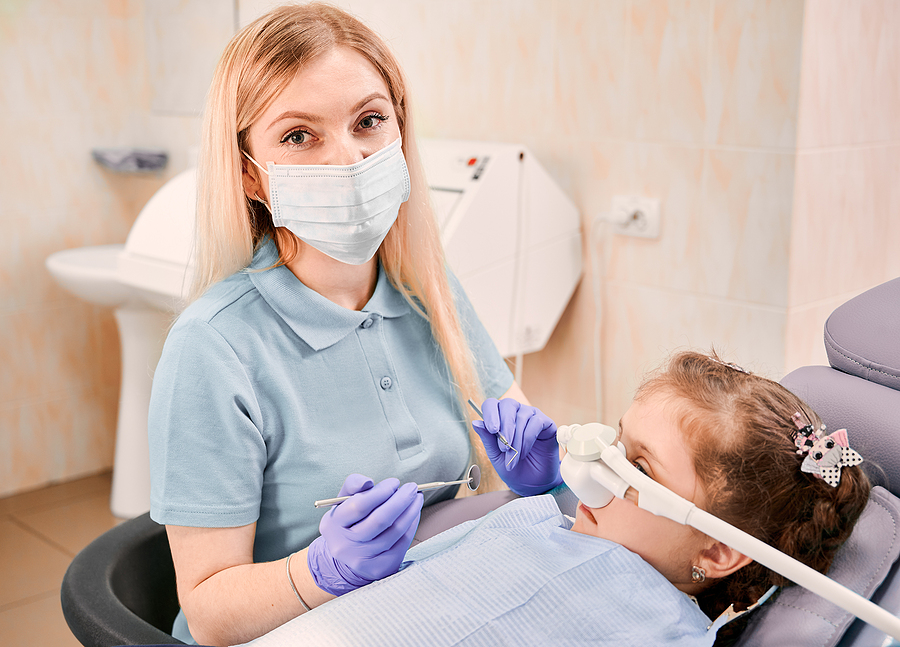 Does the thought of meeting a dentist give you jitters? Well, you are not alone. According to Harvard Health, 13-24% of people from around the world fear meeting with a dentist. Sedation dentistry helps to overcome this fear. 
What Are the Types of Sedation?
Sedation helps patients relax with help of medications. Below are a few levels of sedation methods used during dental procedures:
Minimal sedation: Nitrous gas is used to help patients relax. There are no IVs or needles involved in this procedure.
Moderate sedation: The drug is taken orally or instilled through the veins. The IV works quicker than minimal sedation methods.
Deep sedation or anesthesia: Medications are administered to the patients through IV to make them semi-conscious or unconscious.
Why Should You Consider Sedation Dentistry?
It helps patients with anxiety issues relax during dental procedures. Below are 5 reasons to consider it: 
1. Makes you relax and at ease - Through sedation, you would be relieved of stress and anxiety. 
2. Helps to speed up procedure - It would help you as well as your dentist could perform the procedure without undue anxiety. Sedation would also minimize involuntary movements. 
3. Suitable for patients with gag reflex - If you tend to struggle with gag reflex, moderate sedation can help to put you to ease.
4. Reduces the pain of dental procedures - Procedures like wisdom tooth extraction or root canal treatment could be extremely painful. Minimal sedation will help you handle the pain during the procedure.
5. Aids in cutting the costs of dental procedures - A person with dental anxiety might tend to put off dental work. You can get multiple procedures in the same sitting through this method. 
How To Overcome Your Fear of Dentists
1. For moral support, take a family member or a friend. 
2. Look for a dentist who could help you cope with your dental phobia.
3. Share your fears and anxiety with your dentist/dental practice in person or via a call.
4. Relax by listening to music or reading books while waiting to meet your dentist.
Dental care has been transformed through sedation dentistry. Dental complications and painful procedures could now be avoided through regular checkups. Make sure to meet your dentist once every 6 months. 
For more tips and comprehensive dental care, visit Vita Dental at 5250 FM 2920 Rd Suite D, Spring, TX 77388. Call dentist in Katy at (713) 714-4785 for appointments. Talk to our dentists about the options available to you, including sedation.