Children and Orthodontics
Posted by Sang Pil Yu on Apr 9 2023, 04:38 AM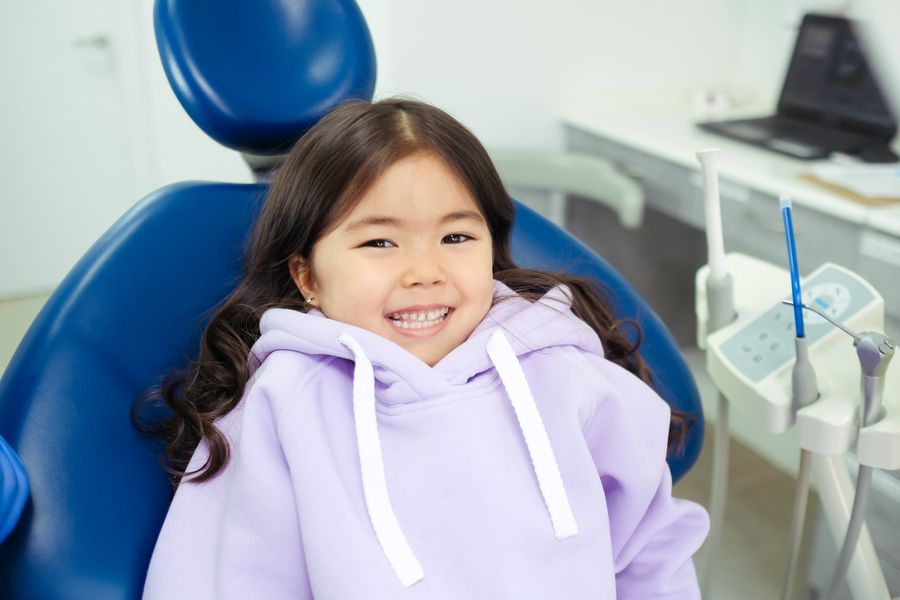 Orthodontic appliances like braces and retainers are used to straighten teeth and improve a person's smile. Kids should undergo an orthodontic evaluation to determine if early treatment is needed to prevent problems from occurring in the future. Early orthodontic treatment is sometimes recommended to correct bite issues or to guide jaw growth. Some signs your child may need to see our Dentist at Vita Dental, include crooked teeth, crowding, improper spacing between teeth, overbites, and underbites, and difficulty chewing or biting food. Orthodontic appliances can be used to straighten the teeth and correct bite issues at any age.
Benefits of Early Orthodontic Treatment
The most obvious benefit of early orthodontic care is improving your child's oral health. By seeing an orthodontist at an early age, you can address any problem before it can worsen or cause other health problems. For example, correcting crowded teeth can help your son or daughter avoid future issues with TMJ disorder or difficulty chewing and speaking well. Early treatment for bite problems can also prevent the need for potentially painful and costly restorative treatments in the future.
However, the benefits go beyond just dental health. When your child has a healthy smile, it can go a long way towards boosting their self-confidence. Many kids with crooked teeth or other issues feel embarrassed about their appearance and may try to hide their teeth when they talk or laugh. This can lead to low self-esteem, seriously impacting your child's ability to form and maintain friendships and interact with peers at school, camp, and other activities. By making your child's smile as beautiful as possible with the help of braces from our Dentist in Katy, TX 77449, you can help them gain the confidence they need to feel good about themselves.
Types of Orthodontic Treatment for Children
Traditional Braces
Traditional braces are metal brackets that are glued to your children's teeth. The brackets are connected by a metal wire designed to apply pressure to the teeth to move them into the correct position around your mouth. Over time, your orthodontist will adjust the wire to use the appropriate force needed to move your teeth.
Ceramic Braces
With ceramic braces, the brackets are clear or tooth-colored. They blend in with the natural color of your teeth and are less noticeable than metal braces. Many children choose this option for their orthodontic treatment. Ceramic braces are more resistant to stains and do not stain as efficiently as metal braces.
Invisalign
The Invisalign system uses a series of invisible, removable aligners to straighten teeth and improve alignment issues. This system is excellent for patients who do not want to deal with metal brackets and wires during treatment. Since they are removable, patients can also brush and floss their teeth normally to maintain good oral health between visits.
Since children are at a stage where their facial bones are still developing, it is recommended that your child receive orthodontic treatment while they are still young. Contact Vita Dental at 1799 N Fry Rd, Katy, TX 77449, or call (713) 766-1208 to schedule your child's appointment.