Clear Aligners: Your New Year's Resolution
Posted by VITA DENTAL on Jan 4 2023, 10:53 PM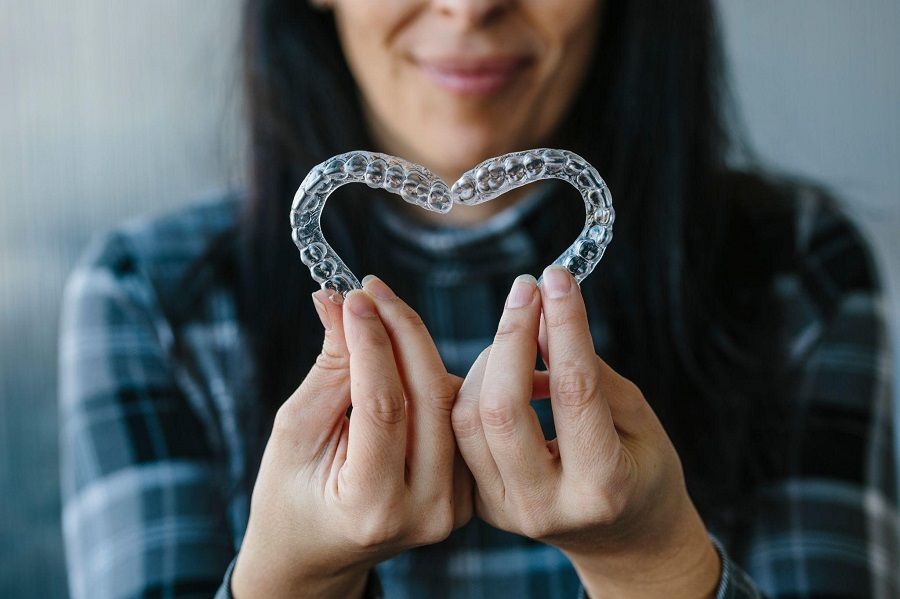 Clear aligners are one of the most popular orthodontic treatment options. They are visible, removable, and custom-made using 3D imaging technology. Clear aligners straighten teeth using a series of customized, removable aligners.
At your consultation appointment, we will discuss all of your treatment options with you and help you choose the right one for your unique needs. We will also discuss the cost of your treatment plan so that you can get started on improving your smile right away! 
What Are Clear Aligners?
Clear aligner treatment uses a series of clear plastic trays to straighten your teeth without the use of traditional metal braces. The trays are designed to fit your mouth perfectly, and you will wear each one for a predetermined amount of time before moving on to the next tray in the series. Each set of trays is worn for about two weeks before progressing to the next set. When you come in for your visits with us, we will check on your progress and give you instructions on changing out your trays and caring for your smile. 
How Do Clear Aligners Work?
When you choose to get clear aligners, your dentist in Katy, TX, will take x-rays and impressions of your teeth to make sure that they are the right candidates for treatment. Once they determine that you are a good candidate for Invisalign, they will create a customized treatment plan for you and give you your first set of aligners. You will wear the aligners all day, with the exception of when you are eating or brushing your teeth. Each aligner will be worn for two weeks at a time before switching to the next set in the series.
The aligners are designed to fit your mouth perfectly so that you can have a comfortable experience. Since they are made from clear plastic, they are also less visible than traditional braces. All you have to do to keep your aligners clean is brush them and rinse them in lukewarm water.
About every six weeks or so, you will come in for a checkup with your orthodontist. During that appointment, they will examine your progress to make sure that you are on the right track. Then you will be given your next set of aligners to wear and continue your treatment until our dentist determines that it is time to remove your aligners and enjoy your new smile!
Call our dentist in Katy, TX, or visit our dental office to learn more tips to maintain your oral health.