How Do Clear Aligners Straighten Teeth?
Posted by VITA DENTAL on Sep 8 2023, 11:31 AM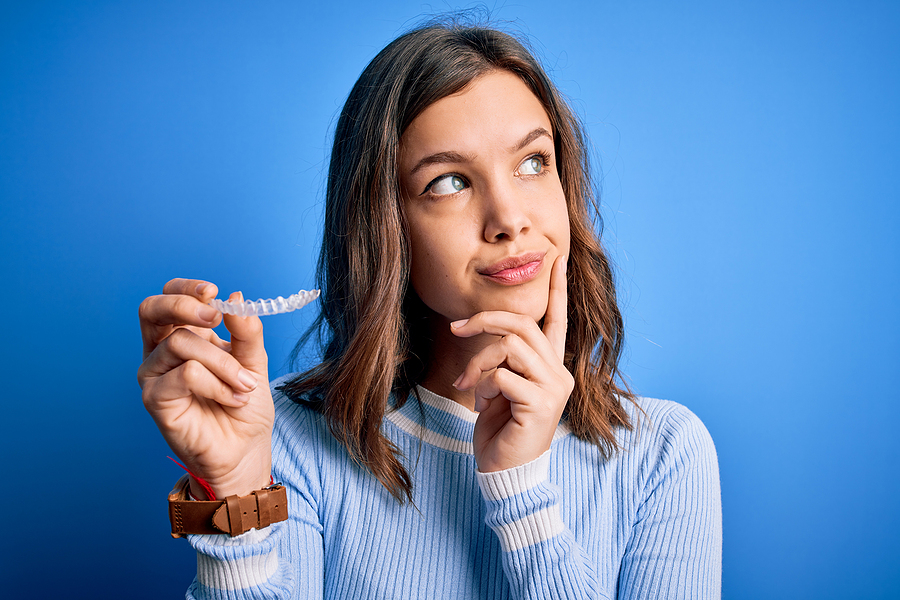 If you're looking for a discreet and effective way to achieve the smile of your dreams, then you've come to the right place. Clear aligners have become increasingly popular in recent years, offering an alternative to traditional braces that are convenient, comfortable, and virtually invisible. 
Clear aligners are a modern orthodontic treatment option designed to straighten teeth and correct bite issues. Unlike traditional braces, which use metal brackets and wires, clear aligners are made of a smooth, transparent plastic material that fits snugly over your teeth.
How Do Clear Aligners Work?
The first step in getting clear aligners is a consultation with your dentist or orthodontist. They will assess your teeth and create a treatment plan tailored specifically to your needs. Using advanced technology, such as 3D imaging, they will design a series of custom-made aligner trays for you.
These aligner trays are made from smooth, BPA-free plastic and are virtually invisible when worn. Each tray is designed to apply gentle pressure on specific teeth, gradually moving them into their desired position over time. The great thing about clear aligners is that they can be easily removed for eating, drinking, brushing, and flossing.
In order to achieve optimal results, it's important to wear the aligners for at least 20-22 hours per day. Every few weeks or so (depending on your treatment plan), you'll switch to the next set of trays in the series. This progression allows your teeth to continue shifting until they reach their final alignment goals.
Throughout the treatment process, regular check-ups with your dentist or orthodontist will ensure that everything is progressing as planned. They may make adjustments or provide additional guidance along the way if necessary. On average, most people complete their clear aligner treatment within 6-18 months.
In addition to being discreet and removable, another advantage of clear aligners is that they tend to cause less discomfort compared to traditional braces since there are no metal wires or brackets involved. However,
It's normal to experience some mild soreness or pressure during each new stage of tray usage – this just means that the aligners are doing their job!
Are Clear Aligners Effective?
One of the key advantages of clear aligners is their ability to address various orthodontic issues, such as crowded or crooked teeth, gaps between teeth, and even bite problems. The trays apply gentle pressure on specific areas of your teeth, encouraging them to move slowly over time.
Not only are clear aligners effective in correcting these dental concerns, but they also offer other benefits. Unlike traditional braces, they are virtually invisible and can be removed for eating and cleaning purposes. This means you can enjoy your favorite foods without restrictions and maintain good oral hygiene throughout treatment.
In order to ensure optimal results with clear aligners, it's important to follow your dentist's instructions diligently. This includes wearing the trays for the recommended amount of time each day and switching them out according to the prescribed schedule.
Call our dentist in Houston, TX 77449, or visit our dental office to learn more.