Orthodontic Treatments To Straighten Teeth - metal braces and invisalign
Posted by VITA DENTAL on Oct 8 2022, 04:37 AM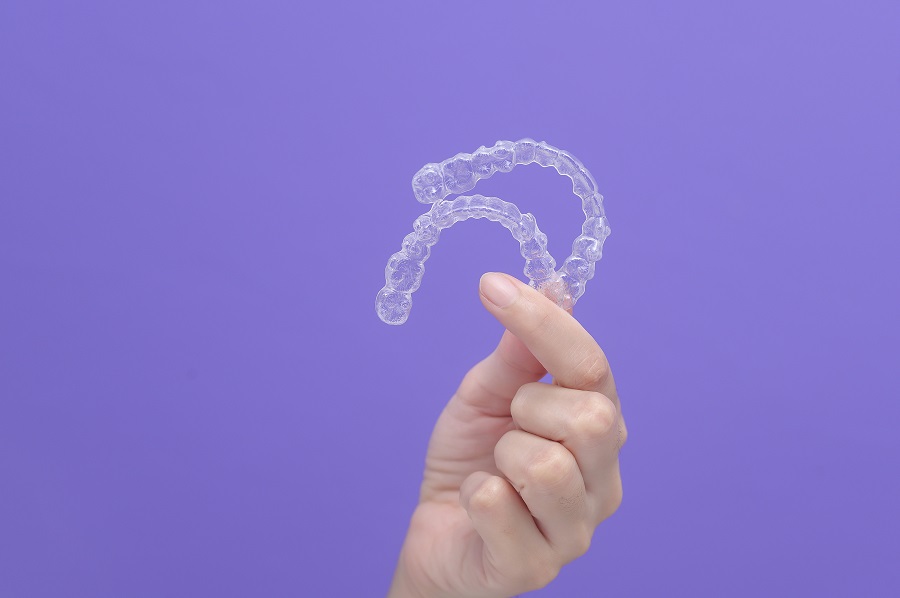 Having straight teeth isn't just about having a beautiful smile - it's also essential to your oral health. When teeth are crooked, they are more difficult to clean properly. As a result, some areas of the mouth become more prone to tooth decay. Misaligned teeth can also make it difficult to chew effectively; this can lead to malnutrition if a patient is not taking in enough food. Over time, poorly aligned teeth can result in jaw pain and even headaches. Straightening the teeth with orthodontics can remedy these problems and create a healthier smile overall. Patients can opt for either traditional braces or more modern options like Invisalign. Talk to our team to determine which treatment is best for your smile goals.
Types of Orthodontic Treatments
Braces are one of the most common orthodontic treatments. They are comprised of metal wires and brackets that straighten teeth over time by slowly applying pressure to them. The brackets are made from high-grade stainless steel. This material can withstand the forces that are placed on the teeth during treatment. A thin archwire is threaded through the brackets and held in place by small rubber bands. Most patients wear their metal braces for about two years. However, this timeframe may be extended if the patient has more severe misalignments or bite issues. Patients who have severe crowding or spacing may need to wear their braces for longer periods of time. 
If you have misalignment issues but want a discreet treatment to straighten your smile, Invisalign is the way to go! Invisalign treatments aren't only effective; they're designed to look great too. Invisalign uses a series of invisible aligners to gradually move your teeth into alignment. You can remove the aligners to eat or brush your teeth. Since the aligners aren't noticeable to others, you can continue speaking normally throughout treatment without drawing unwanted attention to your orthodontic appliances. Invisalign patients experience an average of half the discomfort experienced by patients who undergo traditional orthodontic treatments. The smooth plastic aligners are custom-made to fit your mouth and are designed to be comfortable for long-term wear. No wires or brackets are involved with Invisalign, and most patients complete their treatment in about 12 months. Contact our office today to learn more about straightening your teeth discreetly with Invisalign!
While traditional metal braces remain the most common orthodontic treatment, there are some options that can make treatment more comfortable and convenient for patients. One such option is ceramic braces, which use clear brackets and tooth-colored wires to move teeth into position. This makes them much less noticeable than traditional metal braces, and patients don't have to deal with food particles becoming trapped around the metal brackets. Instead, they are easy to clean and maintain using a toothbrush to brush away food particles that become stuck to them. The slightly elastic nature of these wires also helps them move teeth effectively. Patients love ceramic braces because they are so discreet, allowing patients to show off their smiles throughout their entire treatment process without feeling self-conscious about the appearance of their braces.
If you want to learn more about procedures to straighten your teeth, consult our General dentist in Katy at Vita Dental. You can call us at (713) 766-1208 or visit our clinic located at 1799 N Fry Rd, Katy, TX 77449.