Orthodontics Fixing Different Types of Bite Alignment Issues
Posted by VITA DENTAL on Jul 13 2022, 12:28 AM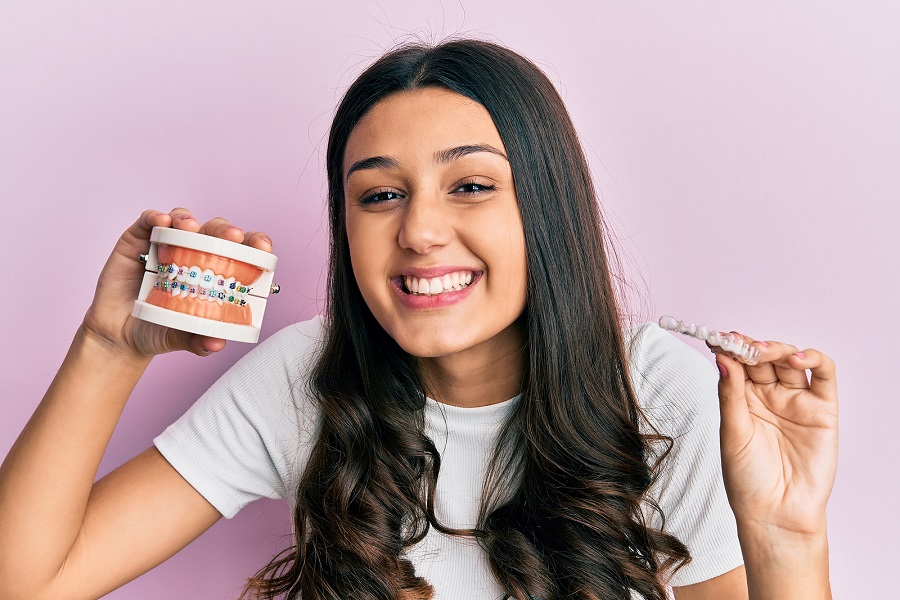 Bite alignment problems can be both cosmetic and functional. While cosmetic misalignments do not affect the function of your teeth, functional misalignments can cause problems with the health of your teeth and gums. 
The purpose of orthodontic treatments for bite issues is to realign the teeth to the proper position so that the patient's teeth meet correctly when their mouth is closed. This will allow for proper biting and chewing of food as well as correct the alignment of the upper and lower jaw. When the bite is properly aligned, there is a reduction in pain symptoms, improved function, and better overall physical health for the patient.
Types of Bite Alignment Issues
Overbites
An overbite is when the upper rows of teeth sit too far in front of the lower rows. It can cause problems with biting and chewing since it's difficult to put your teeth together properly. If your teen has an overbite, their dentist will most likely recommend orthodontic treatment in order to make their bite more balanced. Your teen can probably expect to wear braces for anywhere from six months to two years, depending on how severe the overbite is.
Underbites
If your underbite is severe enough, it can cause a functional issue, not just an aesthetic concern. These functional issues can include speech impediments and difficulty with chewing. But there are also cosmetic concerns related to an underbite. You may experience uneven teeth or problems with wearing your aligners if your overbite is not properly aligned.
By correcting the misalignment of your jaws, you can both improve the function and health of your mouth and create a beautiful smile. Invisalign® treatment can be an effective option for fixing an underbite. Because the aligner trays are removable, you can continue to eat and speak normally throughout the course of treatment.
Crossbites
A crossbite occurs when your upper jaw and lower jaw are not aligned properly. This means that one or more of your upper teeth will overlap one of your lower teeth. There are several reasons why someone might develop this condition, including genetics or mouth injury. If one of your teeth is damaged or decayed, it may shift into an incorrect position. This could also happen if a tooth doesn't erupt through the gums during development. This is uncommon in younger patients.
You should keep in mind that many times a crossbite can be corrected with braces. Our dentist will create a treatment plan that will address any underlying issues with your oral health in addition to providing orthodontic treatment. 
If you want to learn more about procedures to straighten your teeth, consult our General dentist in Katy at Vita Dental. You can call us at (713) 766-1208 or visit our clinic located at 1799 N Fry Rd, Katy, TX 77449.