Veneers vs. crowns; which one to choose
Posted by Vita Dental on Mar 8 2022, 12:51 PM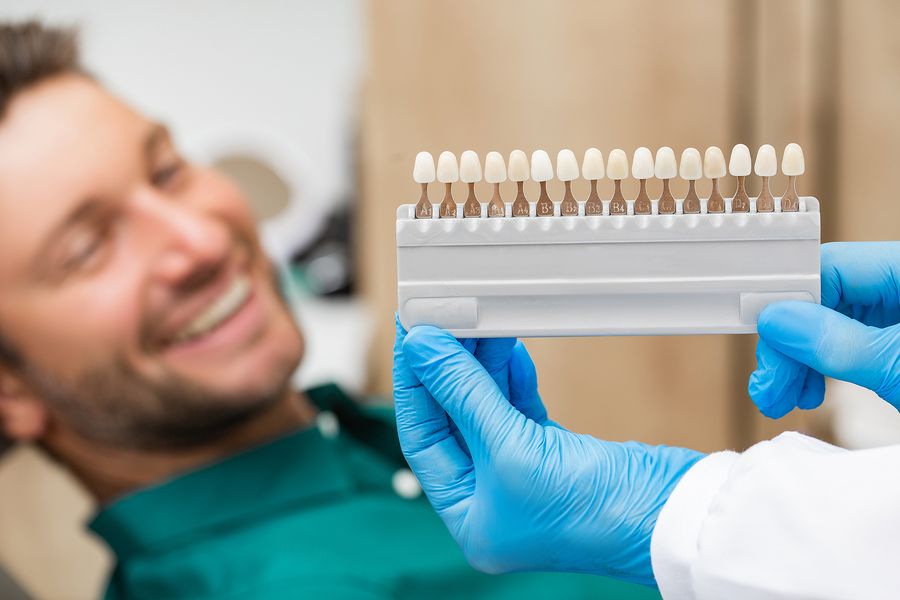 Veneers are very thin shells that fit over the front of your teeth. They are made from porcelain and look very similar to your natural teeth. The veneer process usually consists of 2-3 visits to the Dentist in Katy. During the initial visit, your dentist will examine your teeth to make sure veneers are the right option for you. Your teeth will need to be prepared or shaped for fitting the veneers. This involves removing a small amount of enamel from the tooth surface, so the veneer can be cemented into place.
Crowns, also called "caps," are coverings that fit snugly over teeth. They are hollow in the center and cemented onto the existing tooth. When crafted from ceramic, porcelain, or gold, they mimic the look of natural tooth enamel. Crowns cover chips, cracks, and teeth with major staining.
How do crowns compare to veneers?
Crowns are dental caps that fit over your tooth. They can be used for many different purposes. For example, your General Dentist in Spring may recommend a crown if you have a weak or decayed tooth that needs to be protected.
Veneers are thin shells of dental porcelain that your dentist bonds to the front of your tooth. Veneers are made to improve your tooth's appearance, and they are one of the most popular cosmetic treatments recommended by Dentist in Spring.
Which process is right for you?
Veneers and crowns are both popular cosmetic dentistry procedures advised by General Dentist Katy. Both options offer patients the opportunity to have a beautiful, natural-looking smile.
Veneers are thin, custom-made shells that are bonded to the front of the teeth. Veneers can correct tooth discoloration, gaps, and slight misalignment. They can also be used to fill small cavities.
A dental crown is a large covering that fits over the entire tooth. They can be used to strengthen or protect teeth that have been damaged. Crowns can be made of stainless steel, gold, porcelain, or porcelain fused to metal.
Although veneers and crowns are used to treat the same issues, such as chipped, cracked, and broken teeth, there are a few key differences between them:
- Veneers offer cosmetic benefits as they cover only the front side of the tooth, whereas crowns cover the entire tooth.
- In some cases, a crown may be a better fit if a tooth has a small crack in it or is severely discolored.
- Crowns are excellent for protecting teeth from further breakage, while veneers protect teeth from staining and chipping.
- Veneers last between 10 and 20 years, while crowns last between 10 and 30 years.


To know more, call us at (713) 766-1208 or (713) 714-4785 and schedule an appointment with the dentist.